Mission Statement for Bethel Church's Disability Ministry
Bethel Church Disability Ministry seeks to create a place of faith and belonging for people with disabilities so that they and their families can:
Believe God's Story,
know they Belong in God's Story,
Become a disciple of Jesus and a disciple-maker,
and Bless our Church and the World with God's Story.
Meet Joni Eareckson Tada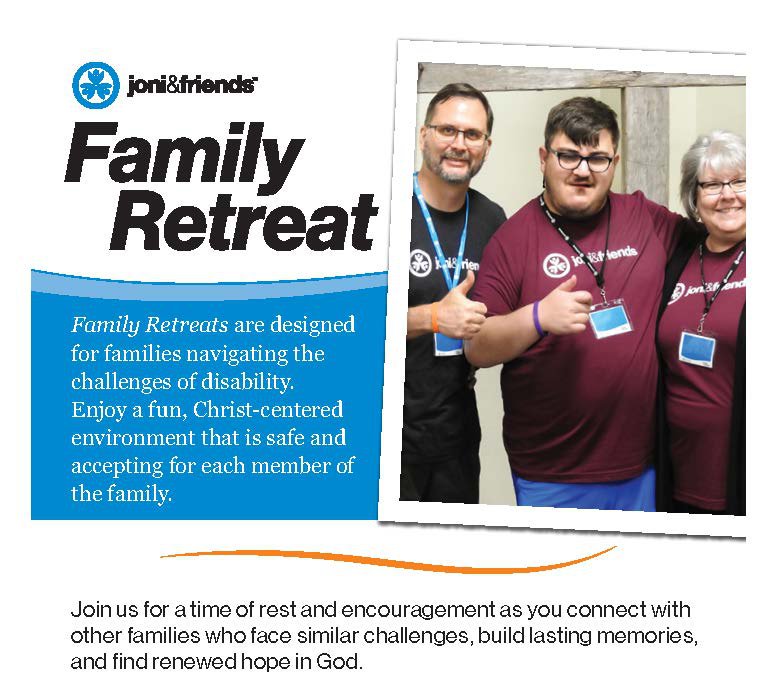 Dates of Retreat: July 17-20, 2022
Location: Maranatha Bible Camp
For more information, contact: rhumphrey@joniand friends.org or 402.230.8292
Where does the church begin disability ministry? Understanding the hurdles to change the culture.